Rheem Manufacturing Company – a global manufacturer of HVACR and water heating products that has been developing innovative and efficient air, water, and pool solutions for homes and businesses for close to a century – has revealed plans to continue its investments in the GCC and Middle East regions with new products, expanding business in new segments, venturing into new markets, while raising industry standards in terms of sustainability, energy efficiency, and local manufacturing.
The company – which began supplying products to the GCC in the 1980s and opened its Dubai office in early 2012 – serves customers in different segments of the MEA market with three brands, namely Rheem, Ruud, and Richmond. Currently, there are more than 50 Rheem employees throughout the region.
Respected for its reliability, Rheem has become well-recognised as a one-stop Air and Water comfort solutions provider and an industry leader for total heating, cooling, and water heating solutions.
In fact, Rheem is one of the few global brands with product offerings covering residential and commercial heating, cooling, conventional and hybrid storage-style water heaters, tankless water heaters, solar water heating systems, hydronic and geothermal systems, indoor air quality accessories, and replacement parts for all categories. All Rheem products meet or exceed rigorous GCC regulatory requirements and international industry standards for quality, reliability, efficiency, as well as air and water quality.
From design and fabrication to finished product assembly, each phase in the manufacturing process is rigorously monitored and measured to ensure the highest levels of durability and operating excellence.
All of the US-headquartered firm's manufacturing facilities – including those in Fort Smith, Arkansas; Montgomery, Alabama; Oxnard, California; Minnesota, and Mexico – are ISO: 9001 certified.
Rheem Manufacturing
Rheem expansion and sustainability focus
In November 2021, Rheem opened a new headquarters office and a new commercial package unit factory in Dubai, UAE, and is strengthening sales operations and distribution across the region.
Additionally, Rheem is introducing the Richmond brand and sustainable products including solar thermosiphon, air-to-water heat pumps, and new EP point-of-use series products to the MEA market.
Through its planned production of commercial air conditioning units at its new manufacturing facility in Dubai, Rheem is also creating multiple employment opportunities through a 100%-owned and operated business called Rheem MEA Manufacturing LLC.
In the first phase, the firm will manufacture the Renaissance Xcede line of commercial rooftop units, which cover 10 to 30 tonnes. The Renaissance Xcede packaged units will be available in both the 50Hz and 60Hz offerings, featuring eco-friendly R410A refrigerants; assuring electricity savings with lower kW/tonne; increased reliability with a thermostatic expansion valve; higher protection with sand trap louvered jacket; and longer compressor life, among other benefits.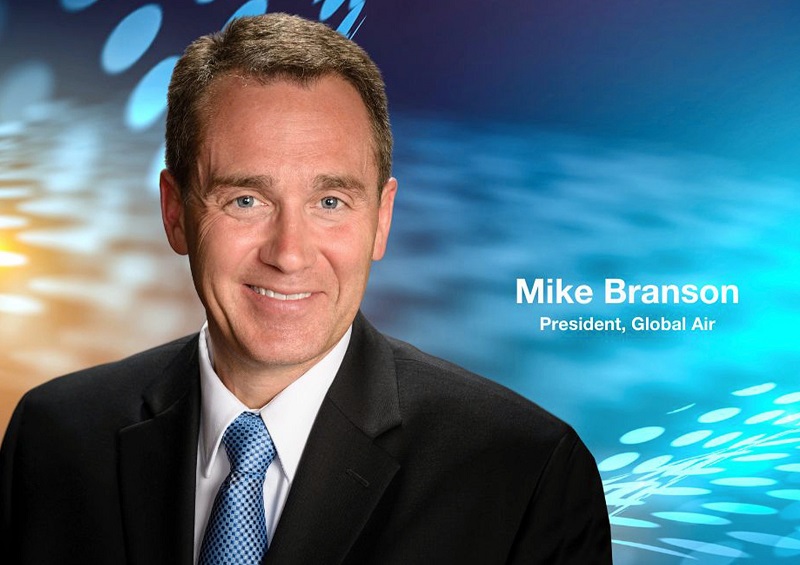 Commenting on the firm's focus on sustainability and energy efficiency within its product range, the President for Air at Rheem, Mike Branson says: "In most markets, air-conditioning and water heating products consume approximately 60% of the energy within a building, so we know that we have a responsibility in this regard.
"Although much of this move towards sustainability is driven by the GCC's high standards for minimum efficiencies, we've taken a leadership position in higher efficiency products.
"Additionally, we're also teaching our contractors, technicians, and customers how to share that value with building owners and home-owners."
Furthermore, Rheem has also aligned with the United Nations Sustainable Development Goals (UN SDGs), specifically SDG4 for inclusive and equitable education; SDG7 for affordable and clean energy; and SDG12 for responsible consumption and production.
As part of its future sustainability goals, Rheem has committed to launching a line of heating, cooling, and water heating products that boast a 50% reduction in greenhouse gas (GHG) footprint by 2025; achieving zero-waste-to-landfill in its global manufacturing operations by 2025; and to train 250,000 plumbers, contractors, and key influencers on sustainable products and sustainable installations by 2025, in addition to constantly improving recycling best practices.
"With this drive to help the world in its move towards decarbonisation, we have a responsibility and an obligation to aid the industry in becoming more energy efficient," Branson adds. "The majority of our products in the region utilise R410A refrigerants. As we have done in other markets around the world, we will introduce – sooner that it is required – products in the GCC region that have an alternative refrigerant with a lower global warming potential (GWP)."
The firm has also improved its focus on sustainability, while lowering transportation costs, by increasing its focus on manufacturing locally. Products such as Rheem's Renaissance Xcede are being launched specifically for the Middle East market.
Branson explains: "We chose a product that is growing in demand here in the UAE, Oman, Bahrain, and Kuwait, and especially in the Kingdom of Saudi Arabia (KSA). Our teams are innovating all the time. Since we have familiarity in this market, we started here, but we will grow from here based on what the market demands, and to where the investments are."
Furthermore, Rheem – as an industry leader – is also driving the move towards retrofitting the existing building stock, which globally contributes up to 40% of the world's carbon emissions.
"While new construction is important due to its volume, the replacement market is equally important because of the value it adds. Our strategy has very clearly moved from a 100% focus on new construction to incorporate a significant focus on the aftermarket, as well," Branson adds. "We help our customers and partners make the right decisions in terms of building comfort, indoor air quality, energy efficiency, which contributes to occupant health safety, as well as sustainability."
Rheem has also launched its highly successful North American Pro Partner Program in MEA. Propartner is a Premium loyalty programme for Elite Contractors where the cornerstones include enhancing consumer experience, motivating HVAC contractors with incentives, empowering partners with marketing and business support and developing them with industry-leading training programmes.
The programme is built on a digital ecosystem, ensuring that Rheem is connected with Pro Partners on a real-time basis. The Pro Partner programme strengthens the relationships between Rheem, distributors, pro-partners, and customers thereby helping partners achieve more product sales.
As part of its Global Initiatives on Sustainability, Rheem has also demonstrated industry leadership in the MEA region by introducing the North American Technician Excellence certification program (NATE) – a highly valued industry contractor certification programme.
The company has also launched the Rheem Innovation Centre in Dubai. Rheem has six such high-tech, hands-on Innovation Learning Centres across the USA, and this latest training platform has been brought to its customers in the UAE.
The Rheem Innovation Centre Dubai is a "state-of-the-art" facility where subject matter experts conduct live sales and service trainings on display and live air-conditioning equipment. These trainings contribute to the learning and development of HVAC professionals, consultants, and contractors.
These year-round trainings cover the latest HVAC technology, best-in-class design, installation, and maintenance practices. The facility is also equipped with Rheem's most intelligent and sustainable products in the domain of commercial and residential air-conditioning solutions.
Expressing his enthusiasm, Branson concluded: "We will be able to serve our customers better and drive profitable growth for us and our partners with these series of strategic investments in the region, which include the new commercial package unit factory, Pro Partner programme, and the Rheem Innovation Centre."