Neat down a minimal
Highs in the upper 70s Thursday with a blend of clouds and sunlight.
SEATTLE – Ocean clouds have invaded Tacoma and Seattle that were being channeled from the coastline as a result of the hole in the Chehalis River. Everett and Bellingham even now see sunny skies this morning.
This afternoon will nonetheless be pleasant with partly to mostly sunny skies. And nature's air conditioning will awesome us down. We had been in Seattle yesterday in the mid 80s. These days we will be about 10 degrees cooler.
Yesterday was incredibly hot and here is the card with yesterday's highest temperatures. Hanford hit 106 yesterday and Pasco strike 104.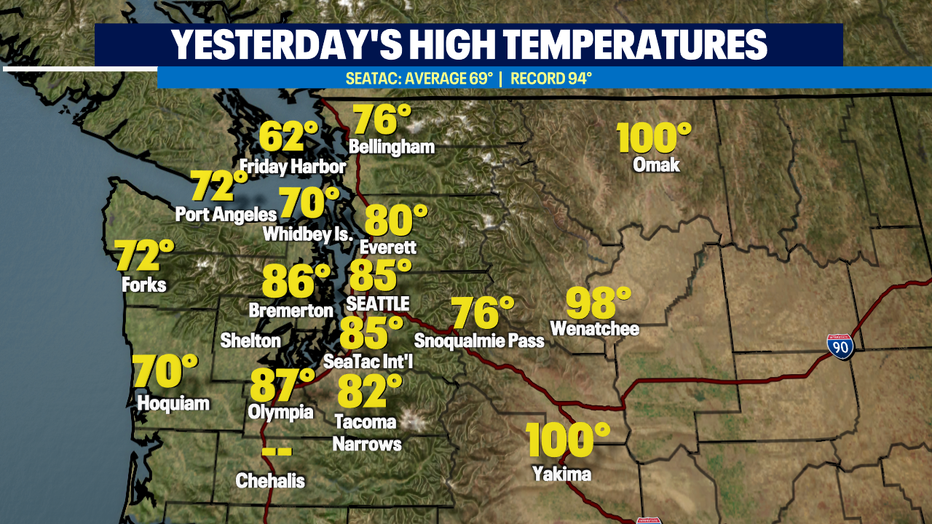 There is even now another day's Warmth ADVISORY in East Washington, with temps expected to go again to the '90s this afternoon. The forecast for the Tri-Cities nowadays is 98. Wenatchee is forecast to be 92 currently following hitting 98 yesterday.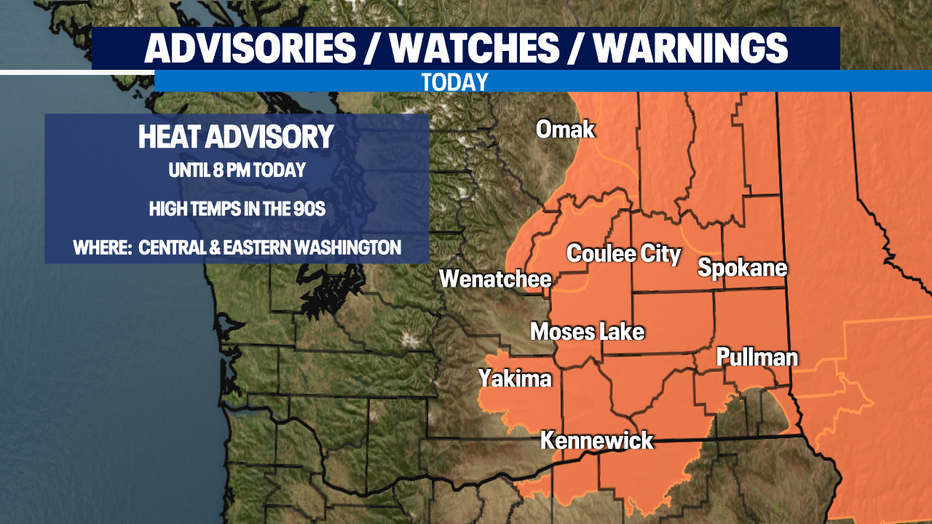 Tomorrow will be related to nowadays, with a combination of clouds and sunlight. It will be a minor cooler, with highs all around 70. Normal for this time of year is 69.
Then the probability of showers returns for the weekend and it gets a large amount cooler with peaks in the decreased / mid 60s.
Monday seems to be fairly wet with a prospect of showers next Tuesday – with highs in the 60s. We could dry out next Wednesday and get back again to 70 – which will be the normal substantial for that working day.
If you sneeze and your eyes sting, it could be pollen – generally grass and weed pollen now. Tree pollen was very low yesterday, but grass pollen was reasonable and weed pollen climbed far too substantial, with nettle staying the primary culprit. Pooh!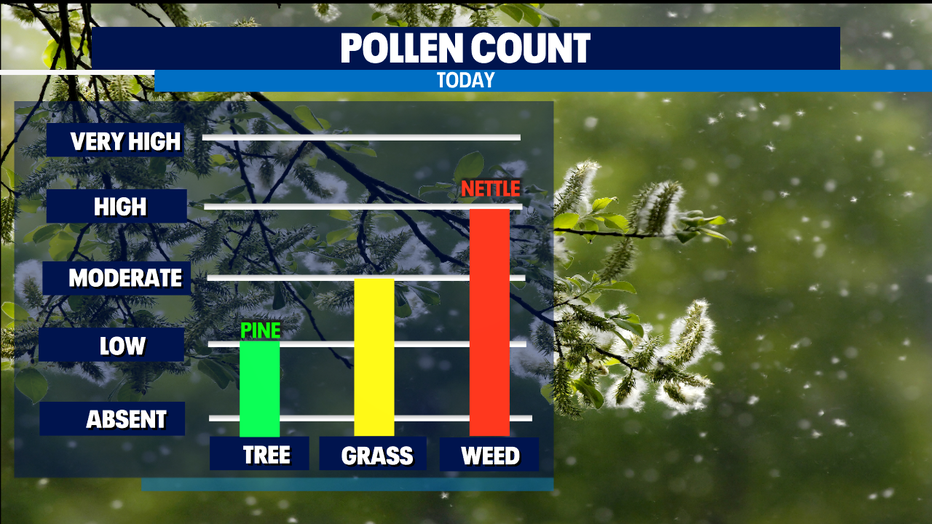 Showers and solar breaks provide rainbows and in this article is a lovely rainbow photo of viewer Greg in Snohomish.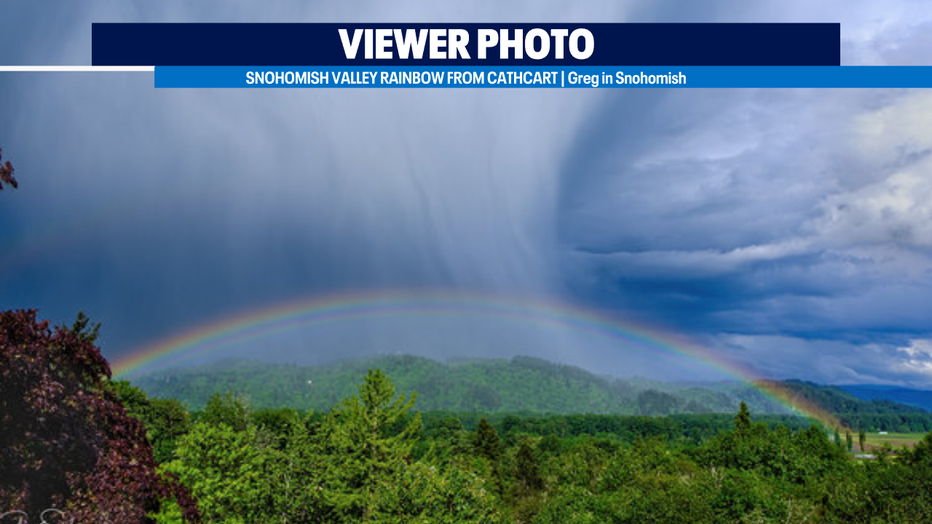 Get pleasure from the awesome down!
Meteorologist MJ McDermott
Q13 Weather Methods:
Down load: Q13 Climate and Information Applications
CLOCK: Forecast and radar
Browse: Closures and delays
Check: Hottest temperature warnings and Live traffic map
TO INTERACT: Submit your weather picture
Penalties: Lisa Villegas, MJ McDermott, Tim Joyce, Erin Mayovsky, Grace Lim and Scott Sistek