Seattle – Ocean clouds are pouring on board from the Pacific Ocean and we will be generally cloudy all working day, with only partial clearing this afternoon. And it truly is obtaining cooler, with highs about 70. 78 is typical for this time of yr.
This is called "onshore circulation" – winds from the south and west push these clouds all the way to the Cascade Crest. The clouds won't be able to make it above the cascades, so central and east Washington continue to be sunny and hot today. And smoky with numerous fires. The winds from the south and west retain the smoke out of west Washington. So when east and central Washington suffer from smoke and deteriorating air top quality, west Washington with great air quality will be cloudy (inexperienced dots on the map underneath).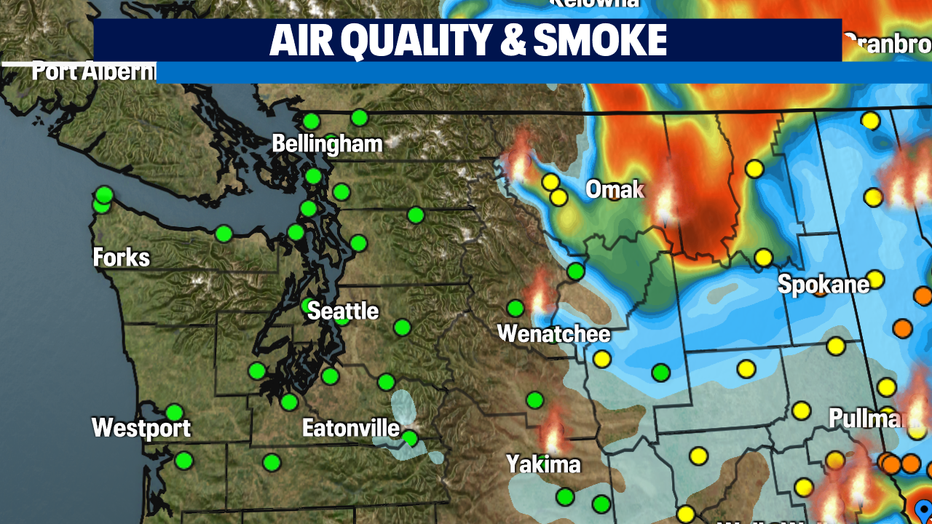 There is also a crimson flag masking most of east Washington when there is a higher risk of hearth owing to gusty winds and low relative humidity.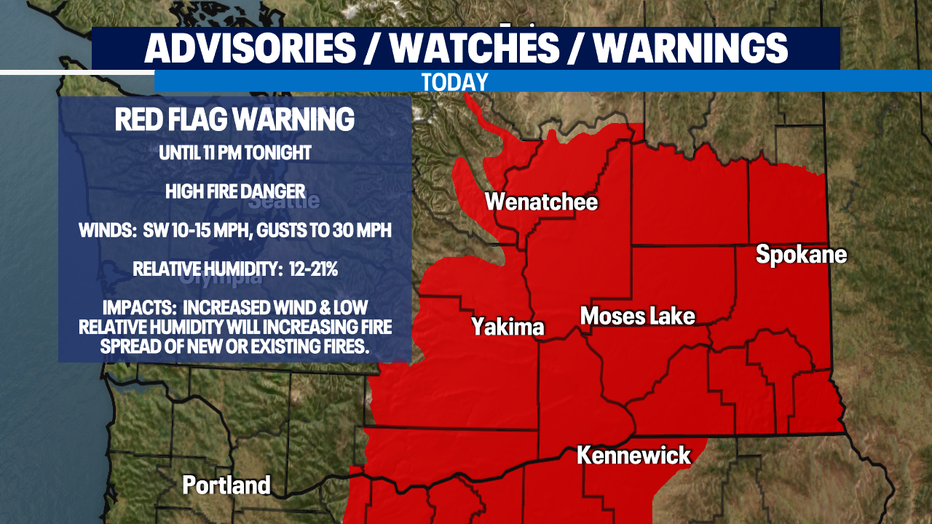 Tomorrow, Friday, will be equivalent to right now, with clouds for most of the day and cooler-than-usual temperatures in the upper 60s. Likewise . . . Fingers crossed! . . . we could get a minimal drizzle! Examine out the FutureCast forecast for tomorrow morning all around 5am. There are inexperienced places on the map! With any luck , we will get some light rain or drizzle. We will need it! The governor has just declared most of Washington point out a drought emergency.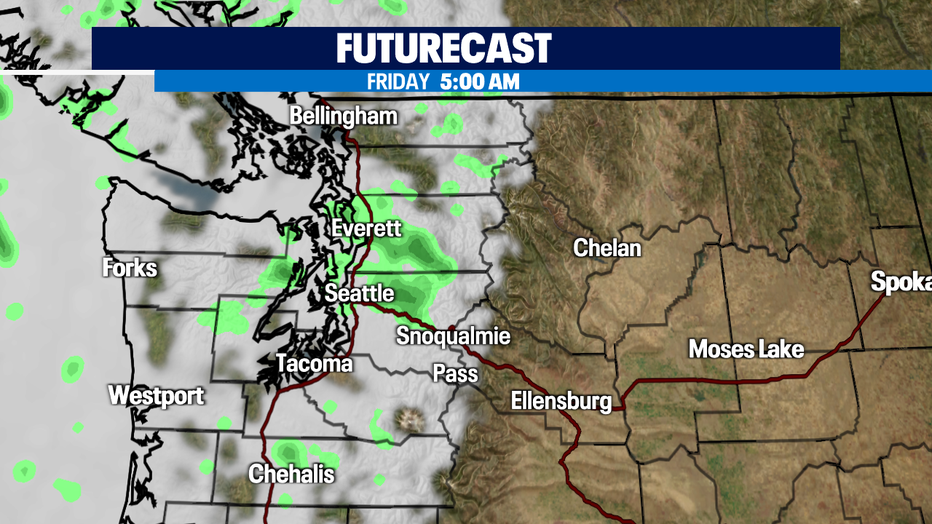 On Saturday we begin with some clouds, but in the afternoon the sunlight arrives out and we will warm up right until the mid-70s.
Sunday will be typically sunny with temperatures about regular for this time of yr – around 78.
The July sunshine will occur again subsequent 7 days and we are going to be just about 80 years aged in the upper 70s. Warm but not far too incredibly hot. Tremendous nice summer season climate.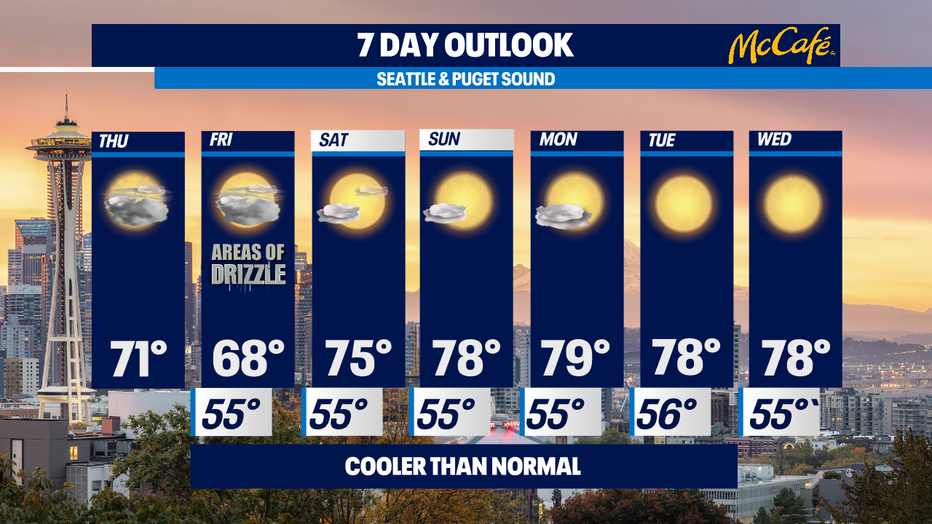 Listed here is a excellent viewer picture of an osprey feeding 3 chicks in their nest. I consider the osprey was the inspiration for the Seattle Seahawk!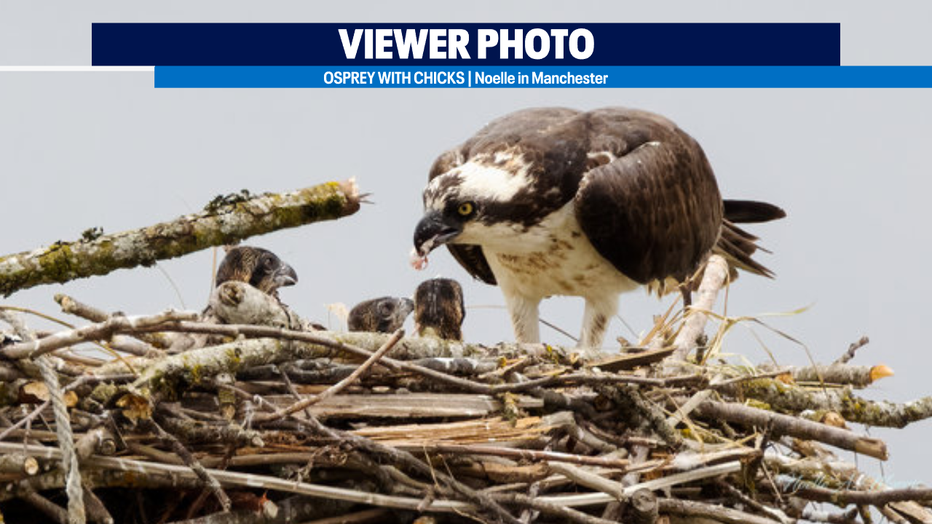 And with a partly sunny afternoon and highs all-around area temperature, Dudley and Linus, these adorable French bulldogs, will be enjoying a Waggin 'Tail Working day!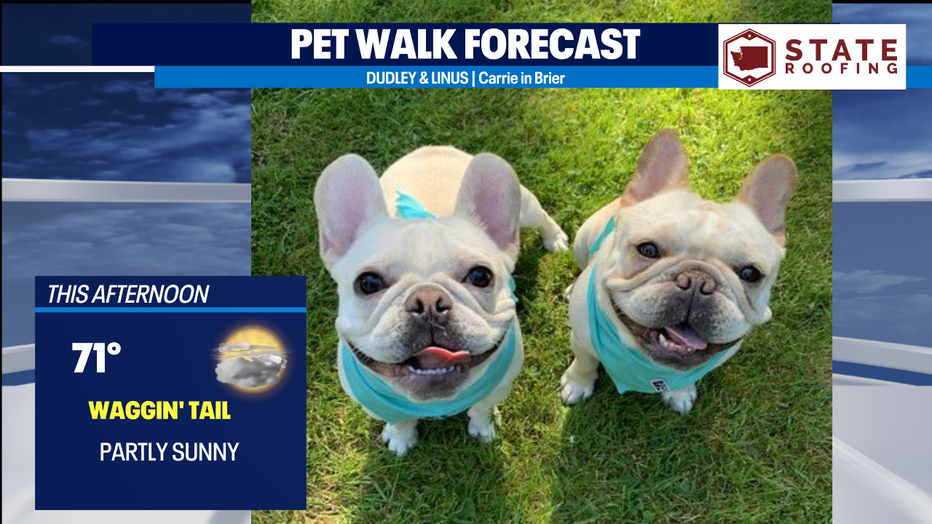 Meteorologist MJ McDermott