After receiving more than $134 million in federal COVID-19 relief funds, the Killeen Independent School District is changing its spending plan to include funding for capital improvement projects like new heating and air-conditioning units and flooring.
Since the beginning of the pandemic, Killeen ISD has received a total of $134,556,351 from Uncle Sam in the form of federal Elementary and Secondary School Emergency Relief.
As of February, KISD Chief Financial Officer Megan Bradley said the district had $87.5 million in federal COVID-19 funds remaining that must be spent before it expires. Of the $87.5 million, $21.1 million must be used by Sept. 30, 2023, and $66.4 million by Sept. 30, 2024.
Killeen ISD Chief Financial Officer Megan Bradley speaks during a school board meeting on March 29 about the district's spending plan for federal COVID-19 relief funds.
Before the district's spending plan changed, KISD spent about $36 million on supplemented state aid; salaries for nurses, clinic aides; teacher retention and recruitment stipends; a reading academy; water bottles; iPads and cases; as well as the district's math and literacy center, according to district documents. Another $9.7 million was spent on iPads, laptops, hotspots and payroll costs during the COVID-19 closure in 2020, and personal protective equipment.
"We do have a clock ticking in regards to spending down those funds," KISD Superintendent John Craft told the school board during a board meeting on March 29.
According to Bradley, the district has not been able to execute its original plan for a portion of the federal funds.
"We had a different plan, we wanted to have a lot of interventionists, a lot of counselors, and we just haven't been able to hire those," Bradley told the school board on March 29.
The CFO said the district could find other uses for the money to ensure the unused funds don't expire.
The original plan for the remaining money was to use it to fund salaries for nurses, aides, counselors and interventionist, as well as a new behavioral health program.
"We had intent to spend it on a behavioral health program — still do — but it's been difficult hiring for that program," she said. "We're still working with Advent on that, but we're seeing vacancy concerns there like we have in our regular budget."
Nationwide, school districts are struggling to fill general education teaching positions, much less other specialized occupations.
"So as we have not been able to hire all the interventionists, and counselors, and other positions that we've been attempting to hire… we've now shifted our gears some and are now planning to spend this money on HVAC replacements, and flooring," she said.
By paying for capital improvement projects that would normally be funded through the district's general fund budget with federal COVID-19 funds, Bradley said KISD would have more general fund money to put towards the district's upcoming employee pay raise.
The district's new spending plan for the federal funds, according to March 29th school board documents, now includes the salaries of employees "directly related to student learning" and "software to assist with student learning," plus roof replacements and buses.
Craft said the district's been "highly encouraged" by the Texas Education Agency to come up with a plan to ensure federal funds are not "left on the table."
"What you're seeing, kind of the 50,000-foot view right now, is the absolute intent to spend these funds down, in essence subplanting with typical general fund expenditures thus freeing up some general funds to do some things over the course of the next two years," Craft said.
The district must have spending changes over $5,000 approved by the Texas Education Agency, but Bradley said so far the education agency hasn't denied any of the district's requests.
"One of our allowable expenditures is maintaining operations, so anything we would normally do could be spent from these funds," she said.
KISD school board secretary Brett Williams said he wondered why the district couldn't use the COVID-19 funds to pay for new school construction.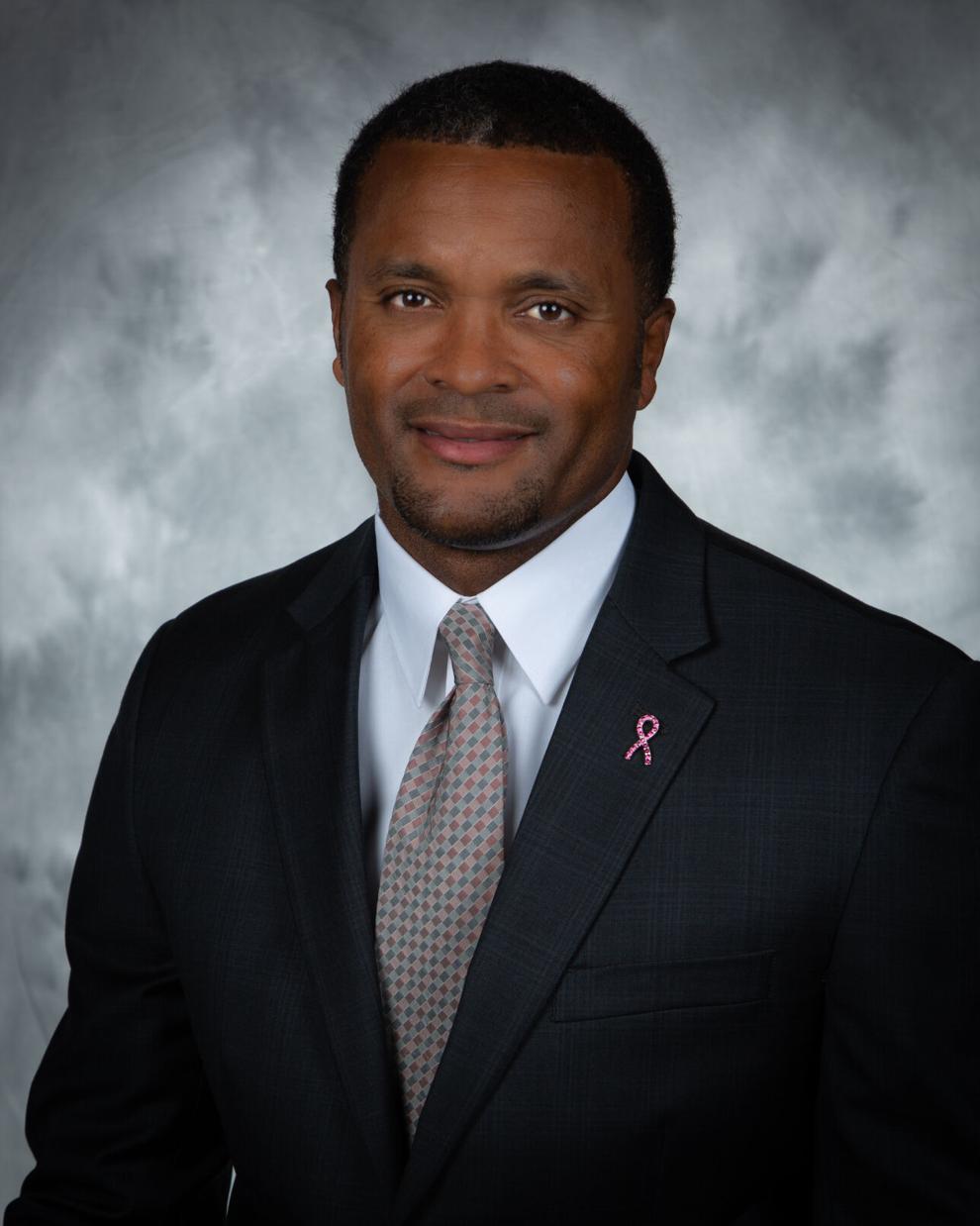 Killeen ISD Board Secretary Brett Williams.
"How about adding more buildings so our classrooms wouldn't be as crowded," Williams asked. "Would that qualify?"
Craft said the COVID-19 funds could not be used for new construction.
"You can't build facilities — that's one disallowable expense, I guess, but there are some caveats to that, like talking about capital improvement projects," Craft said in March. "HVAC units, improved HVAC filtering, these are all allowable expenses that are capital improvement but we can't just plop 80 million down on a brand new middle school."
Looking at preliminary budget figures during the most recent board meeting on April 12, Bradley said the move to use federal COVID-19 funds for capital improvement projects would leave about $20.4 million to pay for employee pay increases.
The district's employee compensation plan will be presented during a workshop at 9 a.m. Tuesday at KISD headquarters, 200 North W.S. Young Drive in Killeen.