San Antonio's auto glass repair experts, Patsco Windshield Repair is beaming its searchlight on how summer heat affects auto glass, and some tips on how to protect it on the hottest days of the year.
The windows in an automobile are made to endure a range of weather conditions, including rain, snow, sleet, strong winds, and extreme temperatures. However, even the best-built auto glass can develop chips, holes, and cracks, particularly in harsh weather conditions. Most people believe that rocks and pebbles are the biggest dangers to a windshield. However, while a rock can undoubtedly cause significant harm when traveling at high speeds, the difference in temperature between your cabin and the outside environment poses the greatest threat to a window.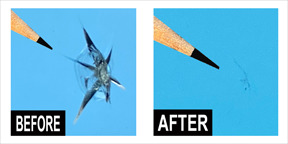 Windshields are made to expand in hot weather and contract in cold weather, but when temperatures rapidly shift, this process is sped up and can result in cracking. Extreme temperature swings can also hasten the propagation of any existing fractures or holes.
The interior of a car will warm up if it is parked outside on a hot summer day, and part of that heat will be absorbed by the windshield. One may quickly modify the temperature inside a car in relation to the outside by turning on the air conditioner at full blast. The inside safety layer of one's windshield, which is normally constructed of plastic, may be shocked by this sudden change in temperature.
Video Link: https://www.youtube.com/embed/TgG40RoWds8
In winter, the opposite is also accurate. When it's cold outside, a car's glass will somewhat compress; when the interior is heated, it will then expand. Therefore, it might be beneficial for the windshield if a car's heater takes a long to heat up.
Steps for avoiding summer windshield damage
1. When possible, avoid abrupt temperature fluctuations; instead, turn on the air conditioner gradually to give the windshield time to acclimate.
2. Avoid slamming the car doors since doing so could cause the window glass to break or crack.
3. Keep the car's interior temperature down by parking in the shade or indoors whenever possible.
4. Repair small cracks and chips in the glass right away; delaying repairs could lead to serious damage or perhaps the need to replace the entire windshield.
Patsco Windshield Repair remains San Antonio's best auto glass repair company. The firm is dexterous in windshield repair, windshield chip repair, auto glass repair, windshield rock chip repair, cracked windshield repair. Speaking about their services, a company executive said: "Once a crack windshield or chip grows larger than a dollar bill, it is still repairable in most cases. Your insurance company will pay the entire cost for long cracks up to 24 inches in most cases, as long as the crack is repairable. We have the professionals and experts that can fix what most other windshield repair San Antonio companies cannot fix."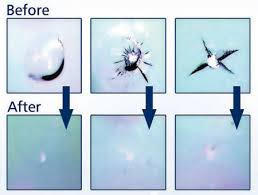 Patsco Windshield Repair is a customer-centric company replete with a well-trained, professional staff and talented auto repair specialists proficient in helping car owners fix their windshields and auto glasses as fast as possible. The company's services is predicated on the model business virtues of speed, reliability, flexibility and round-the-clock availability.
Media Contact
Company Name: Patsco Windshield Repair
Contact Person: Reginald McClane
Email: Send Email
Country: United States
Website: https://www.windshieldrepairsanantonio.net