The product may be contaminated with Burkholderia cepacia complex
06/21/2022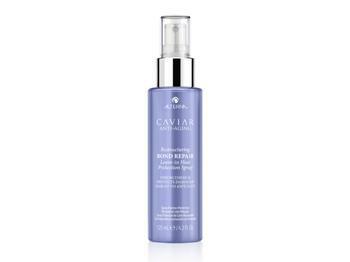 Photo source: FDA Henkel Corporation is recalling 180 bottles of Alterna Bond Repair Leave-in Heat Protection Spray.
The product may be contaminated with Burkholderia cepacia complex (Bcc), which can cause an increased risk of illness or infection in people with underlying lung disease, especially cystic fibrosis.
The firm has received no reports of harm or injury.
The recalled product — which comes in a 4.2-oz. purple, plastic, spray bottle marked with Y401427403 on the bottom — was distributed nationwide through a distributor beginning no earlier than April 12, 2022.
what to do
Customers who purchased the recalled product should return it to the place of purchase for a full refund.
Consumers with questions may contact the firm at (888) 425-8376 Monday through Thursday from 6:00 am to 4:00 pm (PST), and Friday from 6:00 am to 2:00 pm (PST). Consumers can also contact the company by email at Alterna.customerservice@henkel.com.
Looking for short term health insurance?
Get quote now


A Washington, DC, reporter for more than 30 years, Jim Limbach covers the federal agencies for consumer affairs. Previously, he was a reporter and news anchor for Associated Press Broadcast Services, where he covered business and consumer news as well as space shots and other major spot news events.
Read Full Bio