This section is Partnership Content supplied
The content in this section is supplied by GlobeNewswire for the purposes of distributing press releases on behalf of its clients. Postmedia has not reviewed the content.
by GlobeNewswire
Breadcrumb Trail Links
GlobeNewswire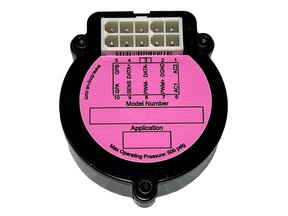 DMQ DPTS – Subcooling Sensor GNW
Article content
AUSTIN, Texas, Jan. 05, 2023 (GLOBE NEWSWIRE) — DunAn Microstaq, Inc. (DMQ), a MEMS technology company, now offers a Digital Pressure Temperature Sensor (DPTS) to measure subcooling for HVAC-Refrigeration applications. Samples will be available for evaluation in March 2023.
Advertisement 2
This advertisement has not loaded yet, but your article continues below.
Article content
The DPTS is a self-contained device that measures pressure, temperature, and calculates subcooling based on refrigerant type. It is compatible with all ASHRAE safety groups A1, A2, and A2L refrigerants. The latest generation DPTS can read maximum pressure between 500 to 700psi.

Financial Post Top Stories
By clicking on the sign up button you consent to receive the above newsletter from Postmedia Network Inc. You may unsubscribe any time by clicking on the unsubscribe link at the bottom of our emails or any newsletter. Postmedia Network Inc. | 365 Bloor Street East, Toronto, Ontario, M4W 3L4 | 416-383-2300
Thanks for signing up!
Article content
The DPTS is available as a superheat sensor as well. In a HVAC-R system, two DPTS sensors can be used to measure superheat and subcooling. Superheat measurements monitor the efficiency of the HVAC-R system and can be used as a safety sensor to protect the compressor from liquid flooding. Subcooling measurements monitor the refrigerant charge level and control the high-pressure flow control valve to maintain the condenser mass flow rate for optimum performance (DMQ Patent No. 10,648,719).
Advertisement 3
This advertisement has not loaded yet, but your article continues below.
Article content
The end user communicates with DPTS devices via the RS485 communication bus using the MODBUS RTU communication protocol. The DPTS is installed on a ¼" SAE 45o flare male fitting for pressure measurements and a temperature sensor from the DPTS wiring harness is installed at the exit of the evaporator for superheat measurement or at the exit of the condenser for subcooling measurement. The end user may utilize both superheat and subcooling readings as input to trigger a programmable output to electrical equipment such as valves, actuators, or compressor contactors via solid-state relays.
The DPTS superheat and subcooling sensors can be used for monitoring efficient operation of the HVAC-R system, predicting equipment failure, real-time refrigerant charge monitoring for refrigerant leak detection over time, and efficiently managing system refrigerant charge. DMQ's DPTS components are the future for real-time refrigerant charge management/monitoring to protect both the natural environment and HVAC-R systems.
Advertisement 4
This advertisement has not loaded yet, but your article continues below.
Article content
Click for more information about DPTS, or to get in contact with DMQ.
About DunAn Microstaq
DunAn Microstaq, Inc. (DMQ) is a MEMS technology company dedicated to advancing flow control solutions primarily for the HVAC, refrigeration, and automotive industries. Their pioneering work in microelectromechanical systems technology, and understanding of customers' needs and experiences translate into benefits that go far beyond flow control. DMQ solutions accelerate product development cycles, cut across design challenges, create warehousing efficiencies, and reduce deployment time. With a core technology so versatile, DMQ can package its devices along with the sensing and controls software for custom applications to fit a multitude of markets. For more information about DMQ products, email info@dmq-us.com or visit www.dmq-us.com
Media Contact:
Dhaman Besarla
Systems & Applications Engineering Manager
dbesarla@dmq-us.com
A photo accompanying this announcement is available at https://www.globenewswire.com/NewsRoom/AttachmentNg/61b53165-4fb3-417f-ad2d-20c4fc2a5907

Share this article in your social network
Advertisement
This advertisement has not loaded yet, but your article continues below.
Comments
Postmedia is committed to maintaining a lively but civil forum for discussion and encourage all readers to share their views on our articles. Comments may take up to an hour for moderation before appearing on the site. We ask you to keep your comments relevant and respectful. We have enabled email notifications—you will now receive an email if you receive a reply to your comment, there is an update to a comment thread you follow or if a user you follow comments. Visit our Community Guidelines for more information and details on how to adjust your email settings.