EAST CHICAGO — Cleveland-Cliffs plans to indefinitely idle Blast Furnace No. 4 at the Indiana Harbor steel mill, the second blast furnace in East Chicago to be taken offline in the last three years in a major blow to and further erosion of integrated steelmaking in the Calumet Region.
The Cleveland-based steelmaker said no jobs will be lost as workers will be transferred to other positions at the sprawling mill along the Lake Michigan lakefront. The dwindling amount of steelmaking capacity along the Lake Michigan lakefront will, however, have long-term effects on employment opportunities at the Region's steel mills.
Indiana Harbor had still operated five blast furnaces a little over a decade ago.
Cleveland-Cliffs announced it would raise steel prices as it took the steelmaking capacity offline, reducing the overall supply on the market at a time of strong demand. It plans to increase the price of carbon hot rolled, cold rolled and coated steel products by at least $50 per ton. 
People are also reading…
The flat-rolled steelmaker plans to idle Indiana Harbor Blast Furnace No. 4 because of operational improvements that include adding hot-briquetted iron to the blast furnaces and maximizing the use of scrap in basic oxygen furnaces.
All the employees will be transferred to other positions at Cleveland-Cliffs Indiana Harbor Works, which combines the former LTV and Inland steel mills that were consolidated under previous ownership. The company said it currently has more available job openings at Indiana Harbor in East Chicago than it had workers at the blast furnace, which forged raw materials into iron, the precursor for the steel that goes into cars, appliances and buildings nationwide. 
Cleveland-Cliffs expects the closure will reduce its carbon emissions as integrated steelmaking is a carbon-intensive process that involves burning coke, a form of coal that's been stripped of impurities.
"Our strategy of increasing productivity at our ironmaking and steelmaking facilities through the use of both in-house produced HBI and additional scrap has allowed us to reduce coke rate and consequently reduce CO2 emissions, as well as to stretch hot metal utilization and still be able to produce similar amounts of crude steel with fewer blast furnaces," Chairman, President and CEO Lourenco Goncalves said. "Said another way, by concentrating the operation and maximizing productivity at IH No. 7 we are improving our carbon footprint and, at the same time, lowering our cost structure for the same level of steel production and shipments. Most importantly, as we have enough job openings on site for all impacted employees, we are now able to fill several available job openings at Indiana Harbor Works with the current workforce of IH No. 4."
Cleveland-Cliffs said normal operations will continue at the Indiana Harbor steel mill and the Riverdale Works mill it supplies just across the state line. Indiana Harbor Works still has two steel shops, the hot strip mill and finishing facilities.
The United Steelworkers union is requesting a meeting with the company to discuss the idling.
"We have not had any meetings with the company," USW District 7 Director Mike Millsap said. "We were notified right before they announced it. We were told nobody would lose their jobs and it was for efficiency reasons. Of course, we're concerned about continuously losing blast furnaces over the decades. I can't even tell you how many blast furnaces we had at one time. Of course, we're concerned about capacity."
Once the largest steelmaker complex in the world, the mill in East Chicago is down to just a single blast furnace. Indiana Harbor Blast Furnace #7 will now supply all operations at the steel mill in East Chicago and Riverdale Works in Riverdale, Illinois. 
Indiana Harbor Blast Furnace No. 4 at the sprawling 3,100-acre Indiana Harbor campus had an annual capacity of 2.1 million tons per year. Its indefinite idling will reduce Cleveland-Cliffs' total portfolio of blast furnaces from 8 to 7.
Previous mill operator ArcelorMittal indefinitely idled Blast Furnace No. 3 at the former LTV steel mill in East Chicago's lakefront Indiana Harbor neighborhood in 2019 instead of undertaking the major expense of relining it. ArcelorMittal said it reached the end of its current campaign and that it was unwilling to make the significant capital investment needed for continued operation.
Blast Furnace No. 4 was the last left standing at the Indiana Harbor West mill that previously belonged to Youngstown Sheet and Tube, J&L, LTV Steel and ISG before being bought by ArcelorMittal in the early 2000s and Cleveland-Cliffs in 2020.
Cleveland-Cliffs said the idling will not affect its expected production level this year. The blast furnace should cease production in the next few months.
NWI Business Ins and Outs: Mediterranean restaurant, Bubble tea and poke place, Puerto Rican eatery, chicken and fish joint, men's clothing store and music venue opening
Open
Red Nar Mediterranean Grill is now serving "fast and fresh" Middle Eastern cuisine in Merrillville just across from Kohl's department store at the Southlake Mall.
The fast-casual restaurant chain took over the 2,150-square-foot space occupied by Rapid Fired Pizza at 8180 Mississippi St. It's next to Jimmy John's and Smoothie King in a strip mall at the Hobart border.
Red Nar serves up shawarma, kabobs, falafel, hummus, grape leaves, and baklava. One can order customizable bowls or freshly toasted pita pockets with ingredients like steak shawarma, chicken shawarma, baba ghanoush and yellow rice.
Customers order at the counter like at a Chipotle, selecting the toppings they want. The shawarma is freshly carved off a spit when it's ordered.
The restaurant offers dine-in, takeout and delivery.
The business is open from 11 a.m to 9 p.m. seven days a week.
For more information, call 219-472-0085 or find Red Nar on Facebook.
Joseph S. Pete
Coming soon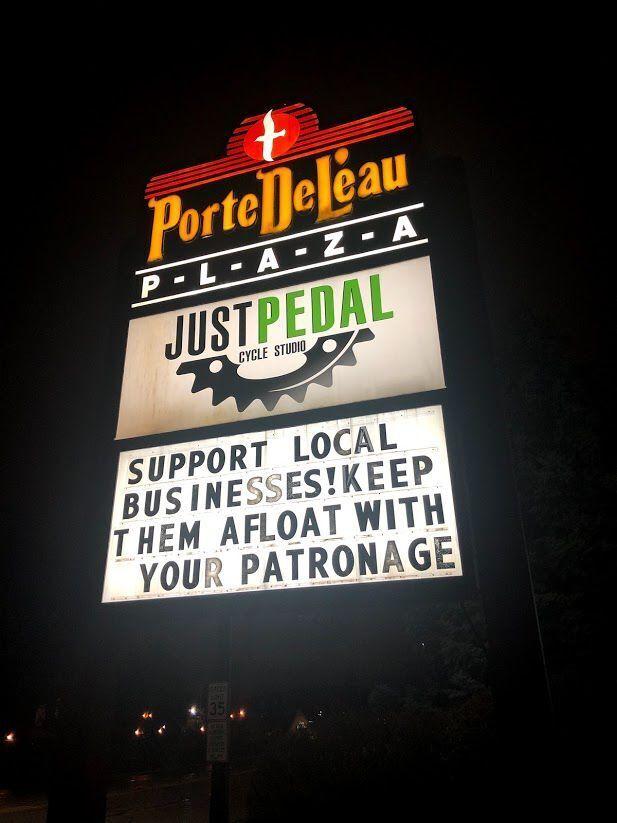 A tea shop, spa and physical therapist are coming to Porte De L'eau Plaza in Highland.
Royal Tea, Physiopoint Physical Therapy and Essential Spa signed leases to open in the outdoor mall along 45th Street on Highland's south side. Construction has begun on the buildout of the spaces.
Royal Tea is "a Bubble Tea concept that will also sell Thai ice cream, smoothies, milkshakes, poke bowls and waffles," said Brett McDermott of Crown Point-based Latitude Commercial, who represented the landlord along with Myles Rapchak in the lease transactions.
"The activity has really picked up in 2022 and we have good leasing momentum to start the year in the center. We are working with a new ownership group and have successfully worked together completing four leases since their acquisition," he said.
Joseph S. Pete
Open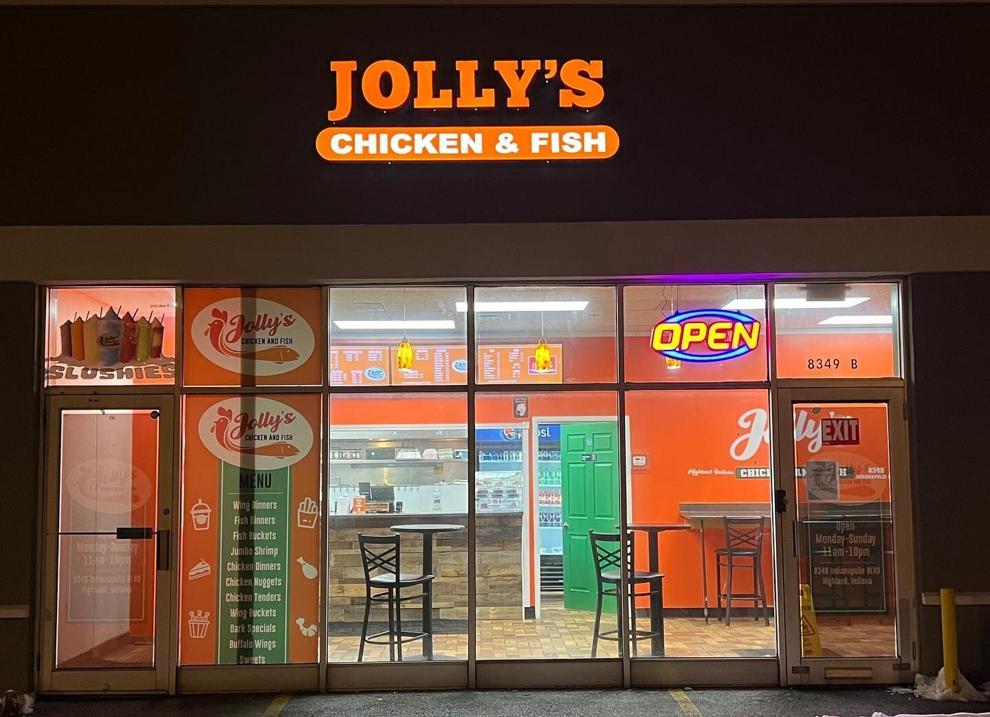 Jolly's Chicken and Fish opened in the Highland Ultra Plaza at Indianapolis Boulevard and Ridge Road.
The fast-food restaurant is located at 8349 Indianapolis Blvd. across from Wicker Park. The veteran-owned eatery serves fried chicken, wings, shrimp, catfish, perch and pizza puffs, as well as sweets and slushies.
Diners can order chicken dinners, fish dinners, wing buckets, fish buckets, chicken tenders, chicken nuggets and Buffalo wings. Dinners come with fries, bread and coleslaw.
One can get chicken legs with Buffalo, garlic parmesan, hot, mild or Jolly's house sauce.
Appetizers include cheese sticks, mac and cheese bites, jalapeno poppers, fried pickles and mushrooms. 
Jolly's Chicken and Fish is open from 11 a.m. to 8 p.m. daily
For more information, call 219-237-2986 or email jollyschickenandfish@gmail.com.
Joseph S. Pete
Opening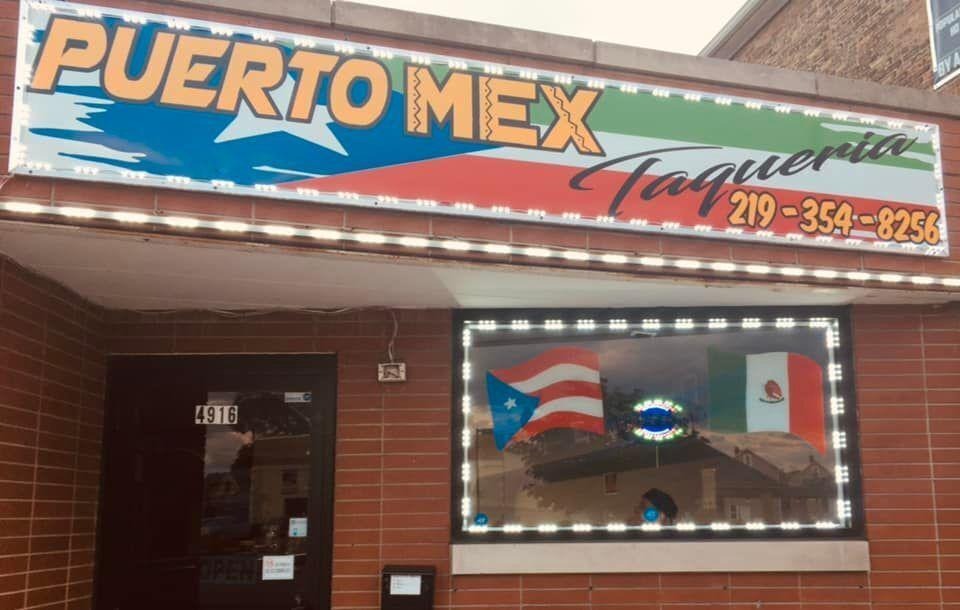 Puerto Mex Taqueria is serving up Puerto Rican and Mexican fare in East Chicago.
The fast-food restaurant at 4916 Indianapolis Blvd. next to the Latin Cuts hair salon offers jibaritos, bistec and Puerto Rican-style steak sandwiches. It took over a former hot dog joint on the boulevard.
It's open from 11 a.m. to 9 p.m. Monday through Saturday.
For more information, call 219-354-8256
Joseph S. Pete
Expanded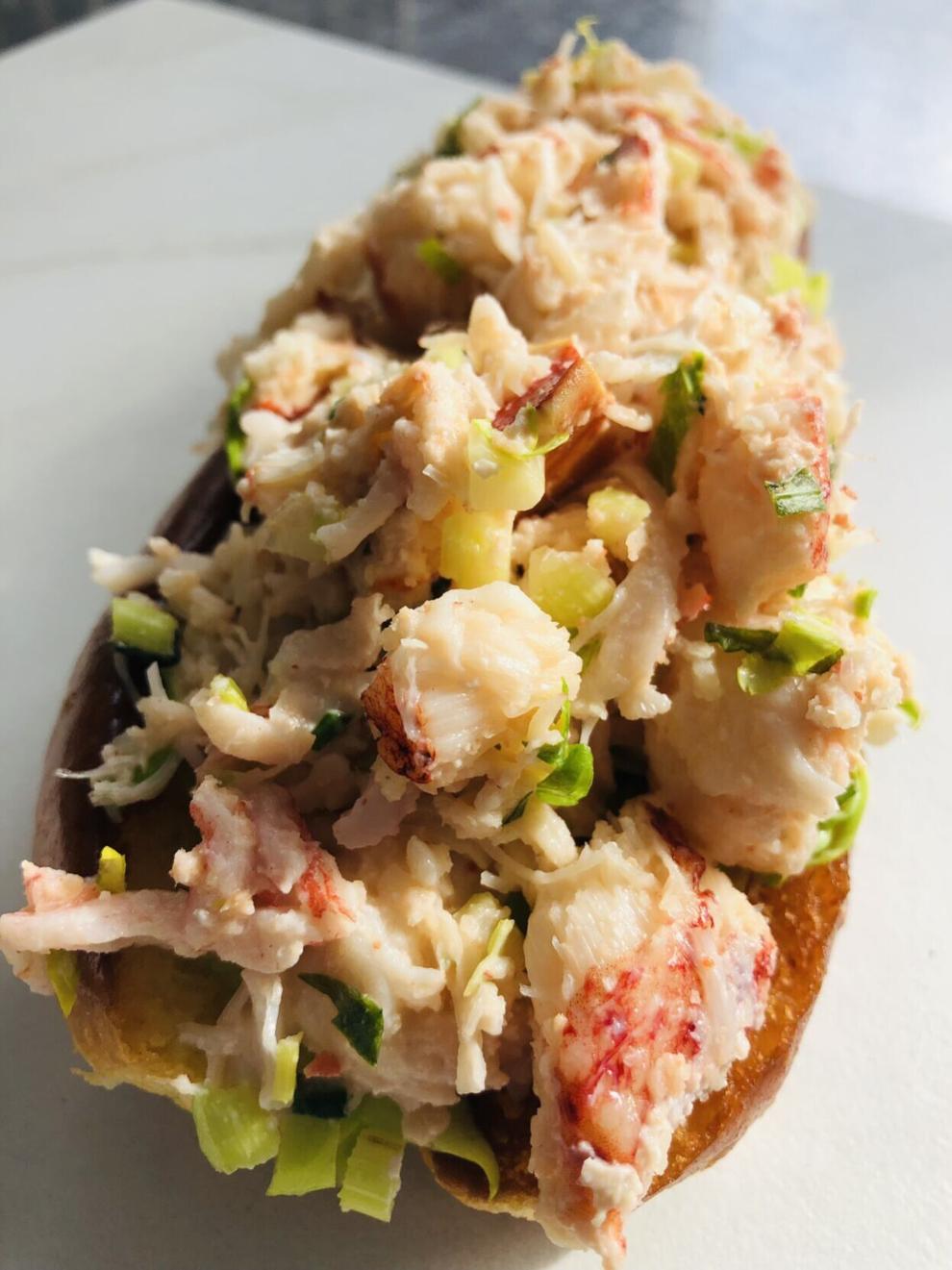 McGowan & Sons, a seafood market in Valparaiso, has expanded its business to include cooking classes, a new to-go menu, lobster rolls, wine tastings and Friday fish fries.
The business at 1607 Burlington Beach Road specializes in fresh seafood, including a catch of the day, meal kits and freshly made salads. It's now offering Bring Your Bubble Cooking Classes.
"Many of our customers loved our cooking classes that we offered before the pandemic," owner Leslee McGowan said. "It's a little more challenging now to mix people in communal seating so we have developed Bring Your Bubble Cooking Classes. The idea is to bring your group of friends, family and neighbors and we'll host a cooking class complete with cocktails and fun."
It's also offering virtual cooking classes on Thursday evenings.
"These classes are now being offered on Thursday evenings," she said. "Customers pick up their cooking class kit on Thursday and log in Thursday night to learn a few things, eat some good food and socialize virtually."
McGowan & Sons is now frying up walleye on Friday and putting together a Summer Lovin' catering menu that's tailored toward graduate open houses and summer parties, as well as a Lent menu, a Mardi Gras menu and an Island Adventure menu.
It also has launched wine tastings.
"March 5's tasting will feature our friends from Dablon Winery in Michigan. Chef Rob will serve some delightful treats as a preview to our summer menu that day as well," she said. "This is a complimentary wine tasting and a good chance for customers to check out some of our boutique wines while featuring the wine experts and their knowledge."
McGowan & Sons is open from 10:30 a.m. to 6 p.m. Monday through Friday and from 10:30 a.m. to 4 p.m. Saturday. It's closed on Sundays.
For more information, call 219-299-2336 or visit mcgowanandsons.com.
Joseph S. Pete
Relocating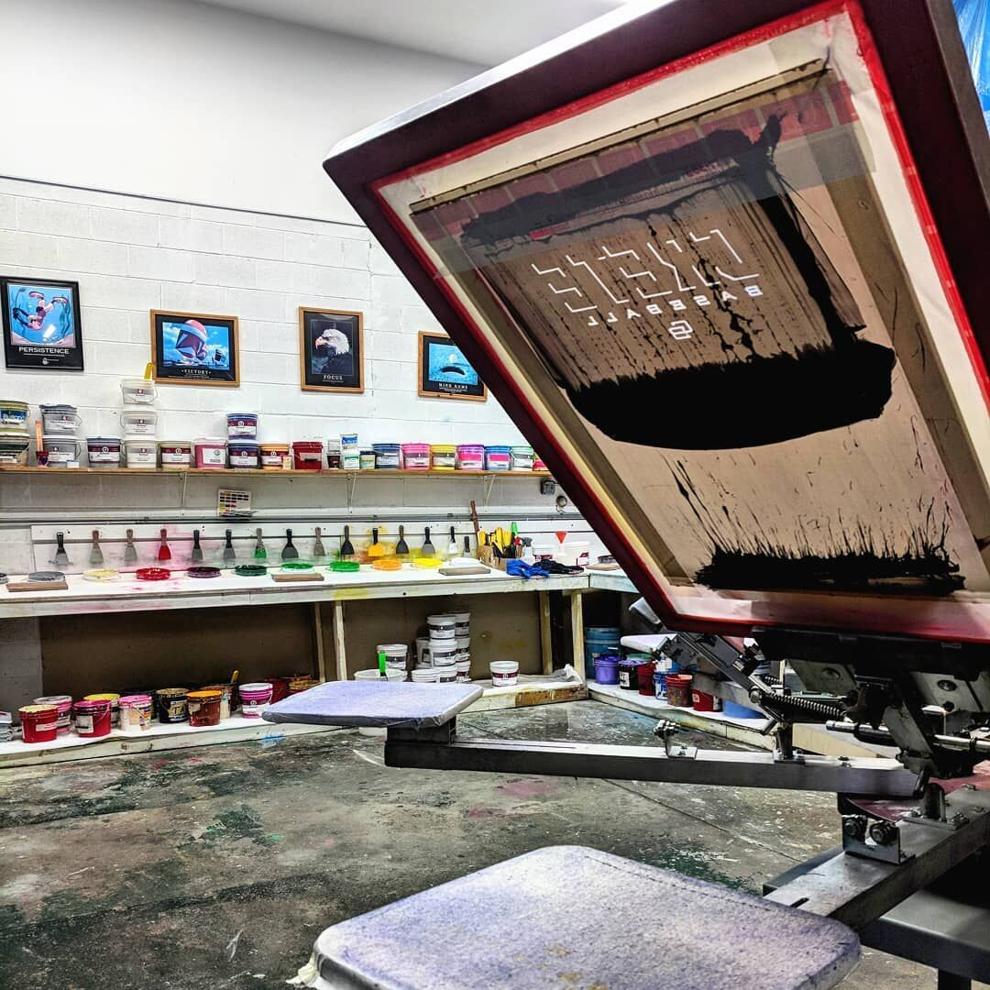 Besse Shirt Lettering is moving from Lansing to Schererville.
The custom T-shirt store at 18058 Torrence Ave. #2100 announced it planned to move across the state line, promising the "same great service, same great prices, and same great turnaround" at a new location in Schererville this spring.
The family-run business has operated in the south suburbs for more than 45 years. It offers screen printing, silkscreen, embroidery and other services. It handles customized orders for work shirts and athletic apparel.
For more information, visit www.besseshirtlettering.com, call 708-474-3599 or email sales@besseshirtlettering.com.
Joseph S. Pete
Open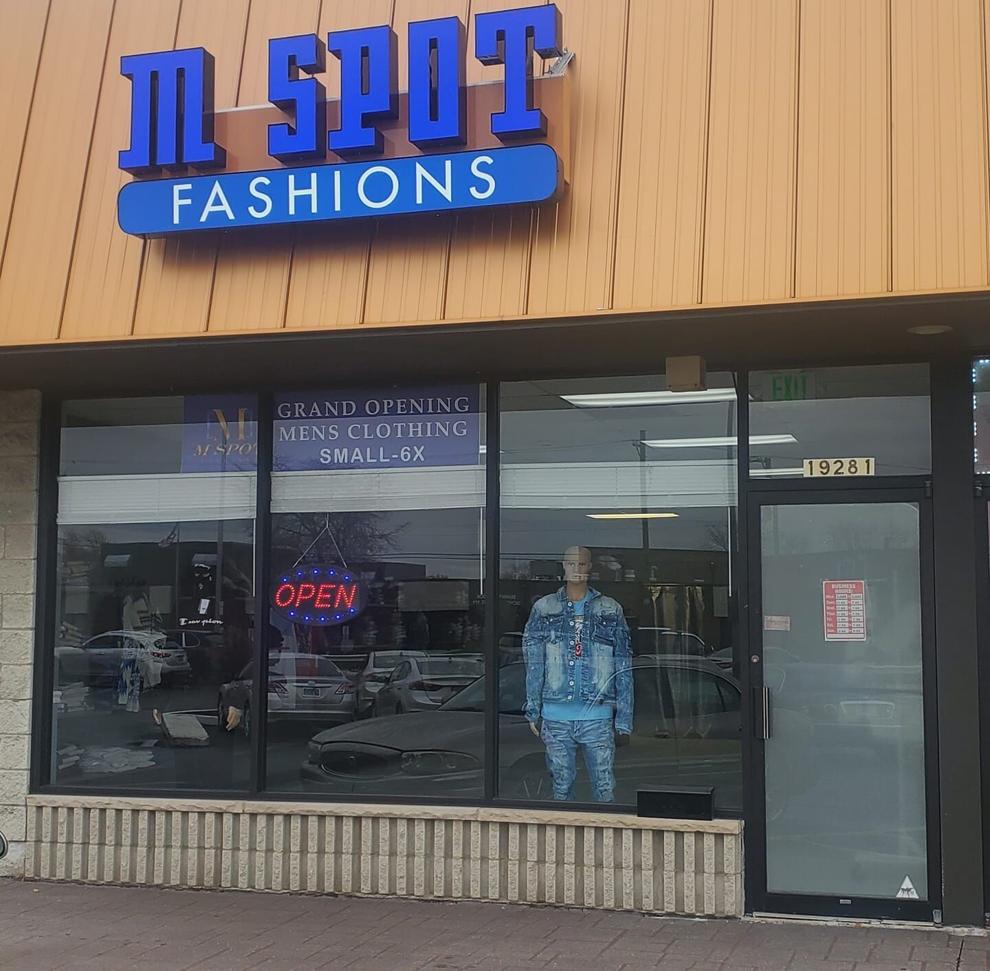 M Spot Fashions is now selling clothes for men of all sizes in Lansing.
The men's fashion store recently opened at 19281 Burnham Ave. in the village. It specializes in casual wear and urban styles.
M Spot Fashions stocks coats, jeans, hoodies, shoes and apparel, selling clothes in sizes of to 6x.
The business is open from 11 a.m. to 7 p.m. Monday through Friday and from 10 a.m. to 7 p.m. Saturday.
For more information, call 708-394-3361.
Joseph S. Pete
New offering
Emagine Portage, formerly the Portage IMAX Theater, has launched a winter kids film series that runs through the end of March. 
People can pay $3 per ticket to watch classics like "Sing," "Despicable Me" 1 through 3, "Minions" and "The Lorax" at the multiplex at 6550 American Way. Movie theaters have been diversifying their offerings, showing more classics and letting people rent out theaters for private viewing parties, to try to bring back audiences after attendance flagged during the coronavirus pandemic.
For more information or showtimes, visit Emagine-Entertainment.com.
Joseph S. Pete
Coming soon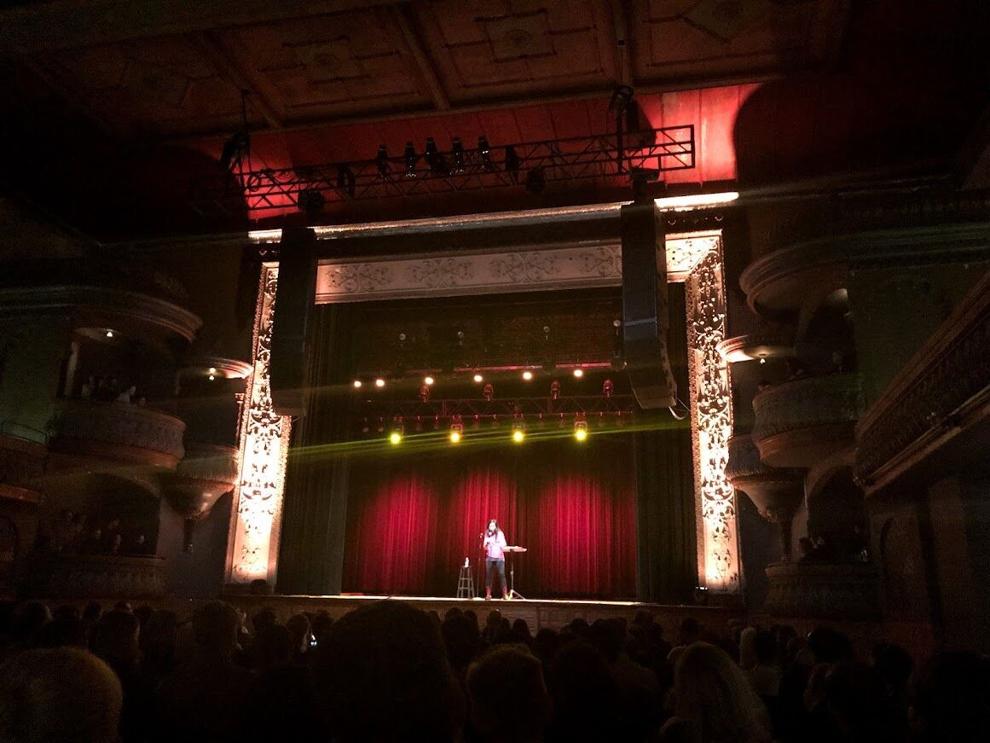 A new music venue is going to open in the historic Morton Salt compound in Chicago.
An outdoor music venue will open at 1357 N. Elston Ave. this summer, followed by a "state-of-the-art" indoor venue in 2023. Thalia Hall, a popular music venue in Chicago's Pilsen neighborhood, is behind the venture.
The initial lineup of concerts this summer includes Fleet Foxes, Andrew Bird, Iron & Wine, Sharon Van Etten, Angel Olson, Lake Street Dive and Jason Isbell and the 400 Unit.
All patrons, staff and musicians must provide proof of vaccination for the shows. The concerts start in August and will take place rain or shine.
For more information or tickets, visit saltshedchicago.com. 
Joseph S. Pete
WATCH NOW: Riding Shotgun with NWI Cops — Patrolling Lowell with Cpl. Aaron Crawford
NWI Business Ins and Outs: Theo's Steakhouse and Umi slated for major renovations; sushi pop-up, Planet Fitness, The Room Place and Alamo Draf…
Get the latest local business news delivered FREE to your inbox weekly.