Austin, TX – Ausco Air Austin specializes in HVAC repair and installation, among other services. The company's certified technicians help clients choose the right energy-efficient system that suits their needs and budgets. With advancing technology, there are many new upgrades designed to ensure efficiency and effectiveness. These updated systems help reduce the cost of utility bills, reduce the amount of energy use and improve the quality of air inside a home. Ausco Air Austin keeps tabs on these new developments ensuring their clients get the most efficient systems. The company has 24/7 emergency repair services, and clients can rest assured they will receive the much-needed assistance regardless of the time. Whether it's a clogged duct, a leak, or any other issue, their technicians get it back up and running in no time.
The Austin heating and air conditioning expert is fully licensed, insured, and bonded, which gives their clients peace of mind in case of an occurrence during the installation or repair process. Their technicians are trained and certified to diagnose and repair different makes and brands and never leave until the system is up and running. The company spokesperson had this to say, "We do not just work in the area, we also live there, and this goes deeper than just friendship. We aim to offer the best services using the best quality products in the market and also ensure our technicians offer the best workmanship. We are solution-oriented and will go out of our way to ensure our clients get the best of use."
Ausco Air Austin technicians use the latest technology for diagnosis, which ensures the nature of the problem is quickly and efficiently determined. Besides installation, they help clients find the best solutions to fix units that require repairs. Some of the warning signs to look out for include weird sounds from the unit, warm air blowing from the vents, strange smells, a drastic increase in power bills, and inconsistent temperatures.
The Austin heating and cooling installer has over 20 years of experience in the industry, helping residents and business owners maintain comfort in their homes and other premises. The company has earned a reputation for providing quality services through a comprehensive service and maintenance menu and convenient financing options with approved credit. Other services on their menu include 5-star preventative maintenance, radiant barrier, attic insulation and installation, and more. They also install thermostats, electronic air cleaners, and dehumidifiers during the dry winter months.
Clients can call the company at (512) 643-9038 for inquiries or visit their website for more information on their services. Ausco Air Austin is headquartered in Austin, TX, 78750, US.
Media Contact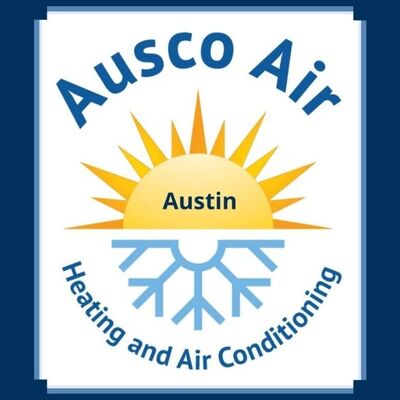 Company Name
Ausco Air Austin
Contact Name
John Cahill
Phone
(512) 643-9038
City
Austin
State
TX
Postal Code
78750
Country
United States
Website
https://www.auscoair.com/austin-heating-and-air/