Roseville, CA: All 1 Mechanical offers various HVAC services to residential clients in Roseville. One of the contractor's offerings is repair service, which is available to homeowners with systems that have water pooling around, or they can hear strange noises from their unit. Other reasons to contact the HVAC Roseville experts are that they can detect strange odors, huge electric bills, and faulty fans. Regardless of the faultiness, the team diagnoses the unit before restoring it to its peak performance.
The Roseville AC Repair team also offers maintenance services, particularly if the HVAC unit has not been checked for a while. Depending on its age, the licensed technicians visually check for leaks and inspect coils and pressure controls. They also examine its general cleanliness before flushing out drains. Thanks to the maintenance routines, the inspected units are restored to maximum functionality and efficiency – avoiding repair costs and replacements. While most maintenance services are very technical, the team advises the client on ways to keep their HVAC system working.
All 1 Mechanical also offers installation services to clients with old units. They install various systems, from the evaporative cooler, air conditioner, and mini-duct units to split-duct. Like most systems, air conditioning units have a lifespan of between 10-15 years, and at the end of their lifespan, clients are encouraged to start planning for the replacement. Regardless of the client's reason for replacing their old system, the California-based expert assists them in finding the best options based on energy efficiency, home size, and budget. The team also finetunes the system for maximum performance and better energy consumption.
Besides, the company installs HVAC systems for commercial clients. The contractor ensures the new unit functions optimally, whether the client wants cooling towers, evaporative condensers, air conditioners, refrigerators, or heaters. If the space needs a new HVAC system, but the client is unsure which is the best-sized system based on the property size and cooling needs, the company assists them in making decisions.
In addition to installing new systems, the company offers repair services. Like other systems, the air conditioning unit may go down, affecting the company's productivity and its image to visitors and clients. If the system is not faulty but has not been checked for years, the commercial client can contact the team for diagnosis, which is vital in catching minor issues before causing more problems. Other maintenance offerings include cleaning and tune-up services.
Clients interested in HVAC services can contact the team at (916) 584-0164. All 1 Mechanical is located at 1890 Junction Blvd Unit 1011, Roseville, CA, 95747, US. Visit the HVAC contractor's website for more details.
Media Contact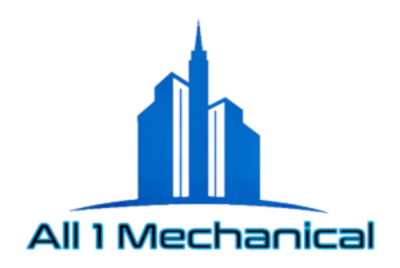 Company Name
All 1 Mechanical
Contact Name
Jon Houde
Phone
(916) 584-0164
Address
1890 Junction Blvd Unit 1011
City
Roseville
State
California
Postal Code
95747
Country
United States
Website
https://all1mechanical.com/